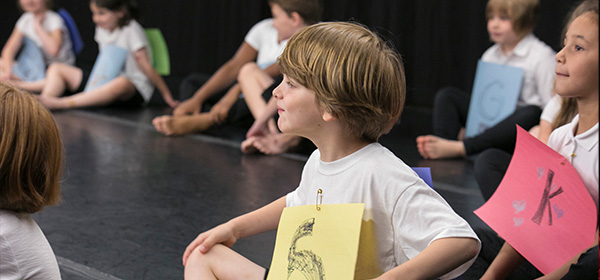 Active conservatory students receive early registration access on Thursday, February 24 at 12 PM. Registration opens to the public on Friday, February 25 at 12 PM.

Session I:  June 27 – July 1
Session II: July 18 – 22

Monday – Friday: 9 AM – 3 PM
Showcases will be presented on July 1 (session I) or July 22 (session II) at 2:30 PM

The children's program offers students opportunities to learn and explore the world of musical theatre. Daily classes feature theatre games, dance combinations, music appreciation, singing, visual arts and much, much more. A showcase of student work is held on the final day of the program.
At the time of registration, you may choose to pay just the deposit or the full tuition. Please fill-in all requested information about your student online. Once you complete your order, you will have registered your student. Additional registration material requests will be sent via email in April. You can also register by phone at 
877.571.7469
. Once spaces are filled, a wait list will be made available.