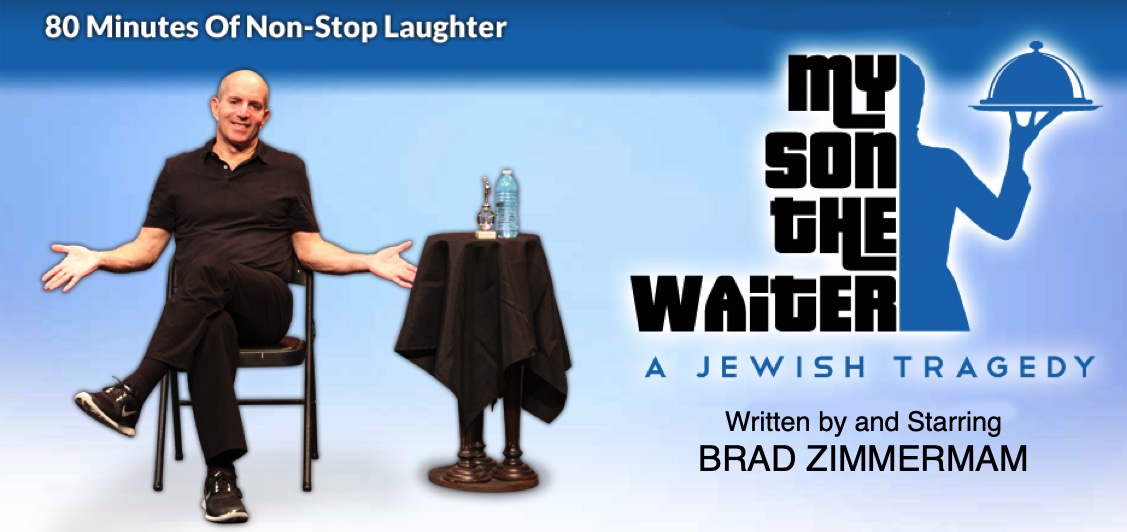 This Hilarious & Poignant Story is Universal in its message: The Journey to follow one's DREAM and the Parents who SUFFER through it! Actor/Comedian Brad Zimmerman's hit New York comedy is the moving & hilarious story of the grit and passion required to 'make it as an artist and the sweet rewards that come from never giving up. Brad moved to New York after graduating college and 'temporarily' waited tables for 29 years while pursuing his career as an actor. Finally, he got a role on the Soprano's and worked as a comedian opening for Joan Rivers (for eight years), George Carlin, and Brad Garrett and now has his own Off-Broadway show that is as profound & touching as it is entertaining.

Helpful Hints
1. Enter username and password or create account in login box located on left. If you have not logged into your online account before, please use temporary password "BrickBox". If you have a Hanover Theatre account, you can use your same password here.
2. If you have a promo code, enter it into the promotional code box located on left.
3. Select desired performance, seat and price.
4. Click "add to order," located in bottom right corner.
5. Continue to check out.