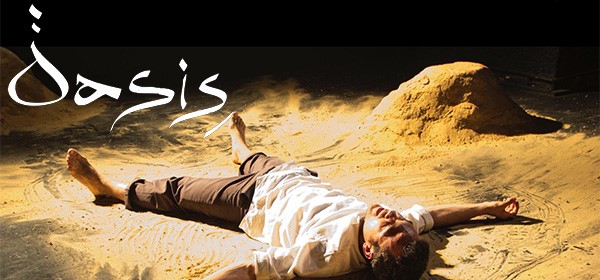 "In war, everyone loses something.
Sometimes it's just life itself."
Award-winning drama by Amir Peter, OASIS tells the story of Noel, a young Frenchman who, in the 1950s, was sent for reserve military duty to the sand dunes of Algeria. He is faced with moral and ethical dilemmas, which bring him to embark on a surreal and dangerous journey through the Sahara Desert. The year is 1956. Paris, the City of Lights, is still recovering from World War II. The dresses grow short, and chansons fill the air. Noel, a young painter, is living his dreams in Paris. He lives in Montmartre, sketches on the banks of the Seine, and falls in love. At war, far from his homeland, he is met with moral dilemmas that lead him to do or die. This is the story of a man, who has agreed to lose everything, so as not to lose himself.

Helpful Hints
1. Enter username and password or create account in login box located on left. If you have not logged into your online account before, please use temporary password "BrickBox". If you have a Hanover Theatre account, you can use your same password here.
2. If you have a promo code, enter it into the promotional code box located on left.
3. Select desired performance, seat and price.
4. Click "add to order," located in bottom right corner.
5. Continue to check out.