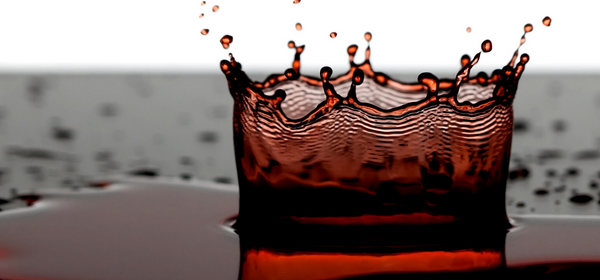 "Bubble, bubble, toil and trouble!"

PLOT SUMMARY. A celebrated military general, Macbeth encounters a trio of witches who foretell his destiny to rule Scotland. Consumed with ambition and spurred to action by his wife, Macbeth assassinates King Duncan, only to be wracked with guilt and paranoia. To protect his rise to power and deflect suspicion, Macbeth commits more murders, quickly transforming into a treacherous tyrant. Civil war erupts; Lady Macbeth descends into madness; and a Scottish noble named Macduff vows to avenge his nation torn asunder.
THT REP'S PRODUCTION. Fair is foul in this fast-paced take on Shakespeare's iconic tragedy. Cut to a swift 90 minutes and helmed by THT Rep's Artistic Director, Livy Scanlon, the action comes to life through a large, ensemble cast and inventive staging with post-apocalyptic vibes. Join us for a sleek, bleak rendition of Macbeth's bloody rise to power and calamitous demise!
INTRODUCING TIERED TICKETING. To cultivate community and equity, THT Rep offers an innovative tiered ticket pricing model that lets patrons choose what they pay based on the honor system and the following information: 
Subsidized Tickets ($8 + $3 Handling Fee). To make our shows accessible, we offer this lowest price point for students, seniors or anyone else served by this option. 
Standard Full Price Tickets ($35 + $3 Handling Fee). Did you know "full price" tickets rarely, if ever, cover the costs associated with producing a show?  Given that knowledge, we believe people are honest and honorable, and that those who can pay this standard price of admission will do so as a gesture of support for our work.
True Cost Tickets ($55 + $3 Handling Fee). For ticket sales to cover all the direct costs associated with producing our season of work, we'd have to sell every seat to every performance at this price point.
Angel Tickets ($110 + $3 Handling Fee). For ticket sales to cover all our costs and ensure a sustainable future for THT Rep, we'd have to sell every seat to every performance at this price point.
Preview Tickets (10% off). Previews are public performances that take place between the last rehearsal and the official opening night.  Previews give the cast and crew a chance to acclimate to a live audience and to make any final tweaks to the show. Because the show is still a work-in-progress at this stage in the creative process, we invite patrons to enjoy 10% off any ticket price to any preview performance with code MACPV.  Preview performances of Macbeth are September 29th - October 1st.
ABOUT THE VENUE. With its industrial aesthetic and intimate seating, the BrickBox Theater at the Jean McDonough Arts Center is perfect for fresh, sophisticated stagings of classic works.

Helpful Hints
1. Enter username and password or create account in login box located on left. If you have not logged into your online account before, please use temporary password "BrickBox". If you have a Hanover Theatre account, you can use your same password here.
2. If you have a promo code, enter it into the promotional code box located on left.
3. Select desired performance, seat and price.
4. Click "add to order," located in bottom right corner.
5. Continue to check out.