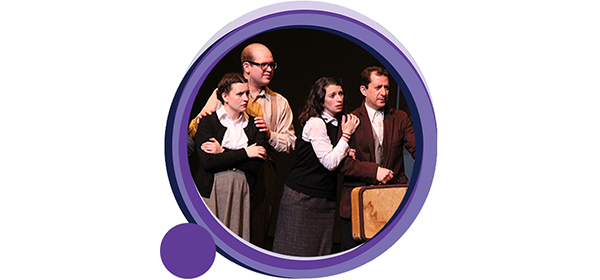 Inspired by the Lives and Words of Ten Holocaust Survivors
About the Show:
Crafted from the testimonies of ten Rochester-based Holocaust survivors, this play puts a human face to this horrific time in history. Survivors is a cautionary tale on the risks of normalized hate. This inspirational and uplifting play ensures that the voices of Holocaust survivors will never be silenced.

Survivors weaves the shocking and inspirational stories of Holocaust survivors: Eva Abrams, Erich Arndt, Arthur Herz, Ellen Lewinsky, Rosemarie Molser, Henry Silberstern, Helen Przysuskier, Evie Schuerman, Kurt Weinbach and Carl Voldman.

Helpful Hints
1. Enter username and password or create account in login box located on left. If you have not logged into your online account before, please use temporary password "BrickBox". If you have a Hanover Theatre account, you can use your same password here.
2. If you have a promo code, enter it into the promotional code box located on left.
3. Select desired performance, seat and price.
4. Click "add to order," located in bottom right corner.
5. Continue to check out.