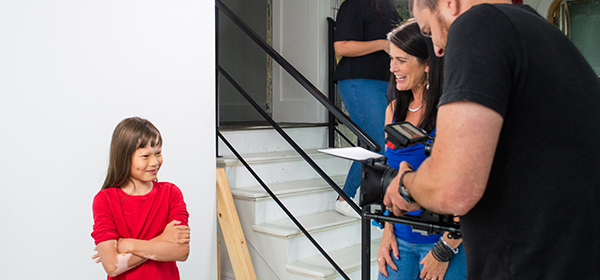 Photo provided by panelist Kristie Raymond of Humankind Casting.
Illuminations in Casting
Q&A with Arts Industry Professionals
Panelists: Sabrina Avilés, Michael J. Bobbitt, Kristie Raymond, Livy Scanlon and Troy Siebels
4:30-5pm | Refreshments and mingling
5-6pm | Panel discussion and Q&A
Join us for a FREE panel discussion and Q&A that delves into the pivotal role of representation in the entertainment industry and how casting impacts our perception of the world around us. Our esteemed panelists will shed light on the intricacies of casting and address questions such as: What does a casting director do and what qualities are they looking for in auditions? Who ultimately makes the final decisions in casting? How does the representation of diverse voices and faces in the arts impact and enrich our communities?

This event is hosted by The Hanover Theatre and Conservatory's Diversity, Equity, Inclusion and Belonging Committee, with special guests from the theatre's annual production of A Christmas Carol. Our hope is to create space for discussions centered around inclusion and representation in the arts.

Co-moderators Annie Kerins and Alka Nayyar will help lead these conversations. All ages and experience levels welcome.

We are happy to accept headshots, resumes and/or reels from artists who attend.

Helpful Hints
1. Enter username and password or create account in login box located on left. If you have not logged into your online account before, please use temporary password "BrickBox". If you have a Hanover Theatre account, you can use your same password here.
2. If you have a promo code, enter it into the promotional code box located on left.
3. Select desired performance, seat and price.
4. Click "add to order," located in bottom right corner.
5. Continue to check out.