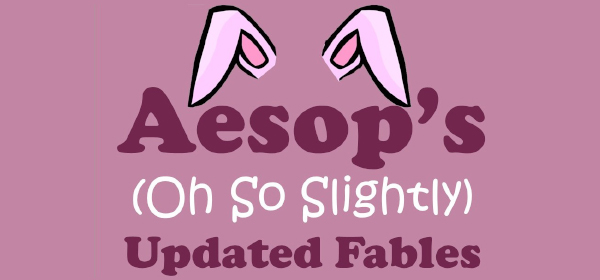 About the show:
This short play, performed for kids, weaves five of Aesop's most famous fables into a show that's fun, fast-paced, and full of surprises. Audience participation is also encouraged! Come learn the many lessons from these classic tales. Stories include The Dog and the Bone, The Tortoise and the Hare, The Lion and the Mouse, The Fox and the Grapes, The Miller, His Son and the Donkey, and The Country Maid.
 
Dress up in your Halloween costume and receive a special treat at the door!
 

Helpful Hints
1. Enter username and password or create account in login box located on left. If you have not logged into your online account before, please use temporary password "BrickBox". If you have a Hanover Theatre account, you can use your same password here.
2. If you have a promo code, enter it into the promotional code box located on left.
3. Select desired performance, seat and price.
4. Click "add to order," located in bottom right corner.
5. Continue to check out.