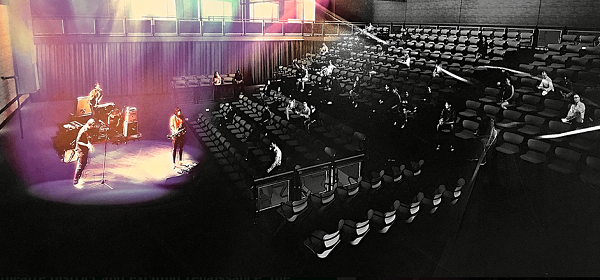 Part of downtown Worcester, MA's growing theatre district and exciting renaissance, the BrickBox is a new performance venue where professional artists are empowered to have their music, dance, films, plays, installations, cabarets, and other performance events presented to audiences eager for a wide range of creative experiences. Our flexible space seats up to 299 warm bodies, and comes fully loaded with state-of-the art equipment. Support spaces include three dressing rooms, a palatial green room, wardrobe facilities, and a gorgeous rehearsal hall.

Helpful Hints
1. Enter username and password or create account in login box located on left. If you have not logged into your online account before, please use temporary password "BrickBox". If you have a Hanover Theatre account, you can use your same password here.
2. If you have a promo code, enter it into the promotional code box located on left.
3. Select desired performance, seat and price.
4. Click "add to order," located in bottom right corner.
5. Continue to check out.