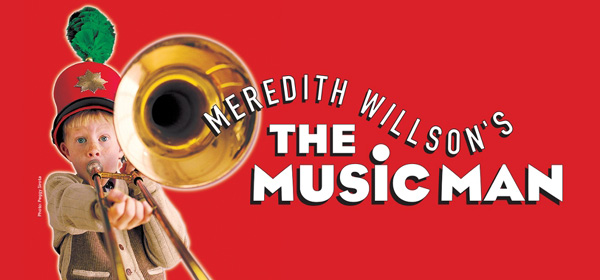 About the show:
By turns wicked, funny, warm, romantic and touching, The Music Man is family entertainment at its best. Meredith Willson's six-time, Tony® Award-winning musical comedy has been entertaining audiences since 1957 and is a family-friendly story to be shared with every generation.
The Music Man follows fast-talking traveling salesman, Harold Hill, as he cons the people of River City, Iowa, into buying instruments and uniforms for a boys' band that he vows to organize, despite the fact that he doesn't know a trombone from a treble clef. His plans to skip town with the cash are foiled when he falls for Marian, the librarian, who transforms him into a respectable citizen by curtain's fall.
Helpful Hints
1. Enter username and password or create account in login box located on left. If you have not logged into your online account before, please use temporary password "hanover." 
2. If you have a promo code, enter it into the promotional code box located on left.
3. Select desired performance, seat and price.
4. Click "add to order," located in bottom right corner.
5. Continue to check out.