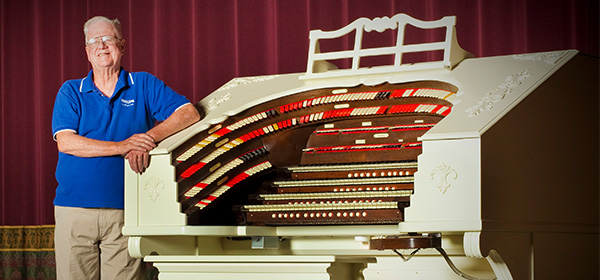 About the show:
A Special Silent Movie Celebration, Sunday, October 9! 
Don Phipps, founder of The Hanover Theatre's Mighty Wurlitzer Organ, is turning 90!  Mark your calendar for a special Silent Movie celebration to mark the occasion and acknowledge his incredible talent and immense generosity in donating this special instrument to the theatre.  In addition to our regular movie presentation with the amazing organist Clark Wilson, the event will include Don's favorite organ music, tributes, special guests and plenty of birthday cake.
Two silent Laurel and Hardy shorts will be shown:
The Finishing Touch and Habeas Corpus
Looking for the Login Box?
Click My Account in the top menu bar or click the Login button in the top right corner of this window to log in.