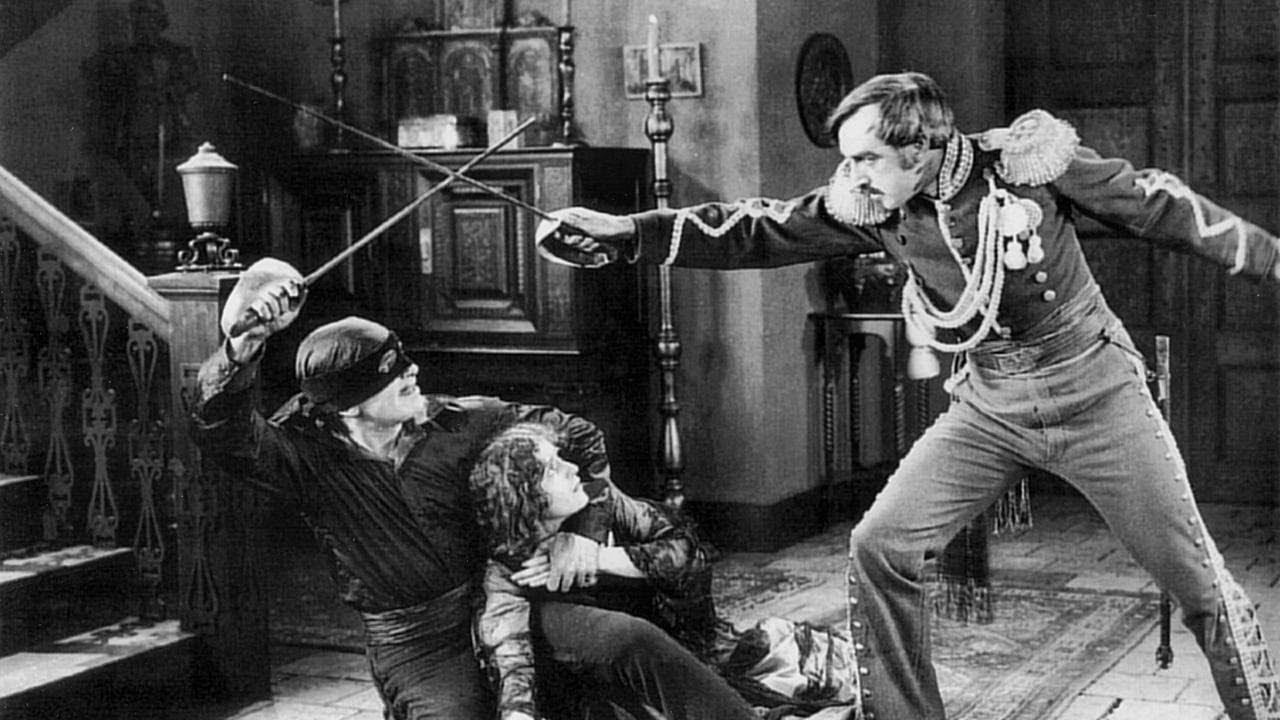 Douglas Fairbanks starring as Zorro.
Accompanied by Clark Wilson on the Mighty Wurlitzer Organ
In The Mark of Zorro, his first full-blown effort at the costume thriller, Douglas Fairbanks portrays Don Diego Vega, a comically effete young nobleman with a taste for tasseled sombreros and juvenile silk-hanks magic tricks. But when danger calls, Diego swathes himself in black, straps on a well-honed sword and storms the countryside as the mysterious Zorro, slicing his initial into the faces of the "sentinels of oppression," pausing only to boldly romance the woman (Marguerite De La Motte) to whom his shy alter-ego can hardly summon the courage to speak.
All tickets are $20. Seating is general admission. A $5 per ticket discount is available for subscribers, conservatory students and groups of 10 or more.  
Looking for the Login Box?
Click My Account in the top menu bar or click the Login button in the top right corner of this window to log in.