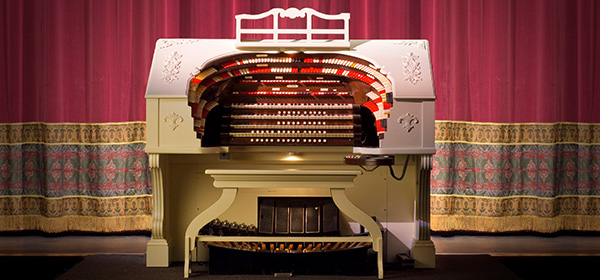 We are pleased to present The Hanover Theatre's Inaugural Wurlitzer Organ Concerts led by resident organist and organ enthusiast Dr. Jonathan Kleefield.
Guests will enjoy an entertaining and informative musical journey featuring the largest and most versatile theatre pipe organ in New England. This special event will include an array of music that will showcase the organ's many unique capabilities as well as interesting background about the instrument's rich history and behind the scene's components, all from the comfort of your seat in the magnificent Hanover Theatre.
Looking for the Login Box?
Click My Account in the top menu bar or click the Login button in the top right corner of this window to log in.