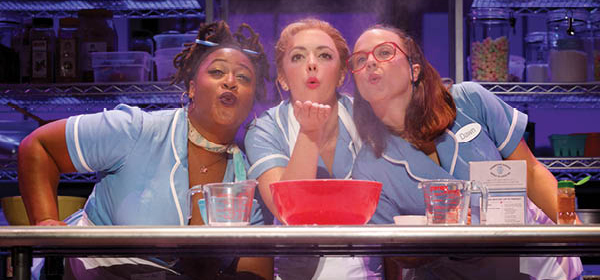 About the show:
Brought to life by a groundbreaking all-female creative team, this irresistible new hit features original music and lyrics by six-time Grammy® nominee Sara Bareilles. Inspired by Adrienne Shelly's beloved film, Waitress tells the story of Jenna, a waitress and expert pie maker. Jenna dreams of a way out of her small town and loveless marriage. A baking contest in a nearby county and the town's new doctor may offer her a chance at a fresh start, while her fellow waitresses offer their own recipes for happiness. But Jenna must summon the strength and courage to rebuild her own life.

Helpful Hints
1. Enter username and password or create account in login box located on left. If you have not logged into your online account before, please use temporary password "hanover." 
2. If you have a promo code, enter it into the promotional code box located on left.
3. Select desired performance, seat and price.
4. Click "add to order," located in bottom right corner.
5. Continue to check out.