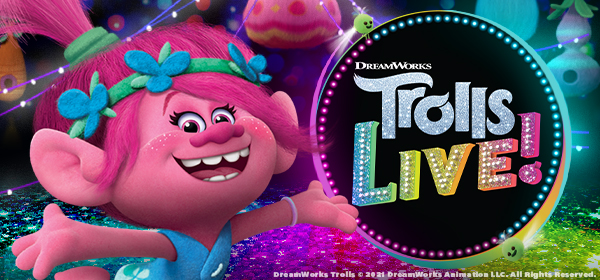 About the show:
The journey begins when the Trolls' Hug Time is unexpectedly put at risk. Knowing that the only way to save it is by doing what the Trolls do best, Poppy hosts a toe-tapping, Trolls-tastic show, jam-packed with all the epic music, glitter, humor and happiness only the Trolls can create. This is one Trolls party you won't want to miss!
Helpful Hints
1. Enter username and password or create account in login box located on left. If you have not logged into your online account before, please use temporary password "hanover." 
2. If you have a promo code, enter it into the promotional code box located on left.
3. Select desired performance, seat and price.
4. Click "add to order," located in bottom right corner.
5. Continue to check out.