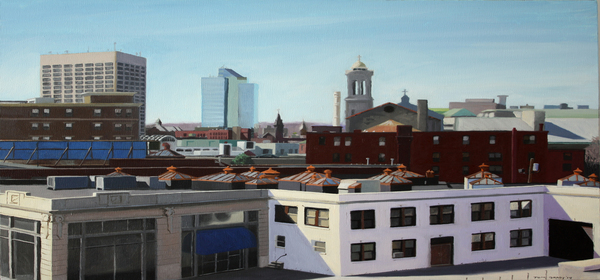 About the show:
ArtsWorcester gallery viewing at the Franklin Square Salon at The Hanover Theatre.
This ambitious series of small oil paintings depicts with pride and love Worcester's everyday vistas, buildings, and streetscapes. As a 300th anniversary gift to the City, the entire series goes on view during the last half of May in additional downtown venues, including the Printers Building, the Jean McDonough Arts Center, and the YWCA.

Gallery hours run Saturdays, 11:00 AM to 1:00 PM.
 
Helpful Hints
1. Enter username and password or create account in login box located on left. If you have not logged into your online account before, please use temporary password "hanover." 
2. If you have a promo code, enter it into the promotional code box located on left.
3. Select desired performance, seat and price.
4. Click "add to order," located in bottom right corner.
5. Continue to check out.