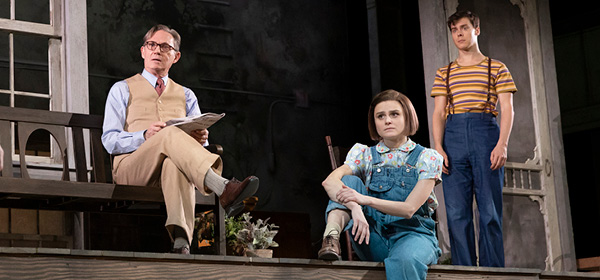 About the show:
The New York Times Critic's Pick To Kill a Mockingbird is "the most successful American play in Broadway history" (60 Minutes). Rolling Stone gives it 5 stars, calling it "an emotionally shattering landmark production of an American classic," and New York Magazine calls it "a real phenomenon. Majestic and incandescent, it's filled with breath and nuance and soul." With direction by Tony Award® winner Bartlett Sher, To Kill a Mockingbird — "the greatest novel of all time" (Chicago Tribune) — has quickly become "one of the greatest plays in history" (NPR).

Set in Alabama in 1934, Harper Lee's enduring story of racial injustice and childhood innocence centers on one of the most venerated characters in American literature, small-town lawyer Atticus Finch. The cast of characters includes Atticus's daughter Scout, her brother Jem, their housekeeper and caretaker, Calpurnia, their visiting friend Dill, and a mysterious neighbor, the reclusive Arthur "Boo" Radley. The other indelible residents of Maycomb, Alabama, are Bob Ewell, Tom Robinson, prosecutor Horace Gilmer, Judge Taylor and Mayella Ewell.
Looking for the Login Box?
Click My Account in the top menu bar or click the Login button in the top right corner of this window to log in.