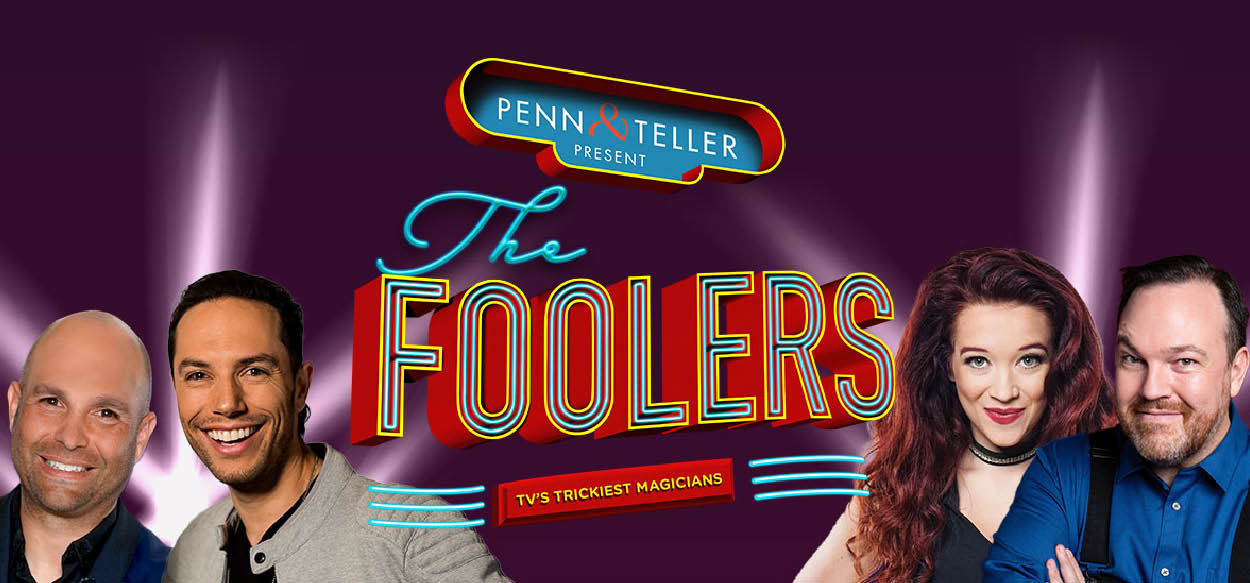 About the show:
The Foolers brings to stage a jaw-dropping night of illusions including mystifying mind magic and hilarious comedic routines all in celebration of television's #1 rated magic show, CW's "Fool Us". Curated by the legendary duo, Penn & Teller, the evening's featured entertainers are "Fool Us" alumni who share the distinction of being among the few whose illusions have impressed the impressive pair. With a nod to the nostalgic magic of Penn & Teller, the hand-picked performers bring to the stage Vegas-caliber modern magic. Don't miss this chance to see TV's trickiest magicians!

Please note: Penn & Teller will not be present at this event.







Looking for the Login Box?
Click My Account in the top menu bar or click the Login button in the top right corner of this window to log in.