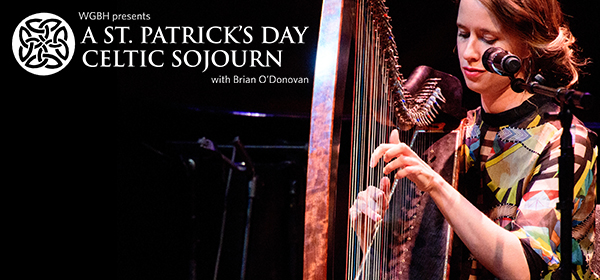 About the Show:
For the past decade, the A St. Patrick's Day Celtic Sojourn concerts have introduced a wide range of new and familiar musicians alike to audiences eager to celebrate the holiday in true Irish fashion. This year's cast showcases exquisite musicianship from groups and individuals representing the core tradition, as well as the wide range of connections to Irish music around the world. Since 1986, local, regional and national broadcasts of Brian O'Donovan's radio program, "A Celtic Sojourn," have proven extraordinarily popular. This concert follows the established format of the long-running "A Christmas Celtic Sojourn" production, which plays to over 15,000 people in Boston, Worcester, Rockport and Providence each year.
Helpful Hints
1. Enter username and password or create account in login box located on left. If you have not logged into your online account before, please use temporary password "hanover." 
2. If you have a promo code, enter it into the promotional code box located on left.
3. Select desired performance, seat and price.
4. Click "add to order," located in bottom right corner.
5. Continue to check out.