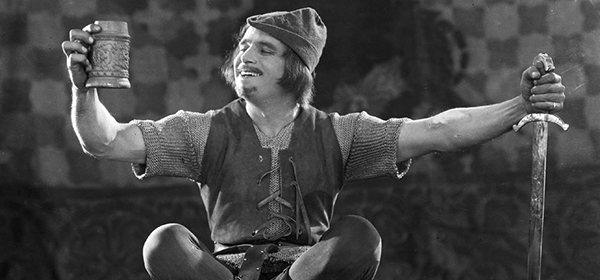 About the film:
A big-screen spectacle that ranks as one of the monumental accomplishments of the era, Robin Hood is a timeless story of romance and intrigue, staged on a herculean scale. Robin Hood recreates the chivalry of England in all its glory as it unveils the conflicts and betrayals that threaten to destroy the kingdom of Richard the Lion-Hearted (Wallace Beery). As the title character, Douglas Fairbanks epitomizes the valiant, loyal knight immortalized in legend, gently wooing the virtuous Lady Marian (Enid Bennett).

Helpful Hints
1. Enter username and password or create account in login box located on left. If you have not logged into your online account before, please use temporary password "hanover." 
2. If you have a promo code, enter it into the promotional code box located on left.
3. Select desired performance, seat and price.
4. Click "add to order," located in bottom right corner.
5. Continue to check out.