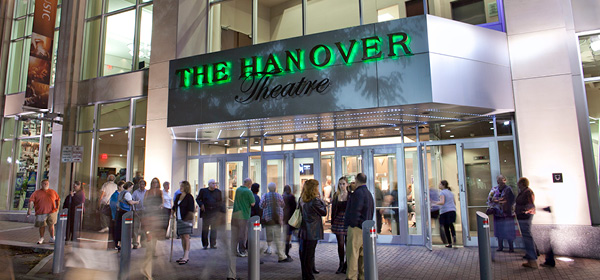 Keep the Spotlight On
Dear Friends and Supporters,  
The rapidly-evolving situation with COVID-19 has had enormous impact on The Hanover Theatre and Conservatory in the short-term, with all performances cancelled in the upcoming weeks. 
More than 80% of our income comes from ticket sales and fees, food and beverage sales at our lobby bars and other revenues related to performances. The loss of that revenue during what would otherwise be one of the busiest times in our year will have a significant impact on the theatre. We are a stable institution with a dedicated staff and volunteers, and we believe in the role we play as a destination for cultural events of all kinds, as a community gathering place and as a catalyst for downtown revitalization through our 200,000 visitors each year.
We will emerge from this difficult time, resilient and prepared for the future, but we need your help. Your contribution to The Hanover Theatre COVID-19 Resiliency Fund now will help to ensure that we can keep our staff employed and planning for the future at this critical time. We are a nonprofit institution, and donations are tax-deductible to the full extent allowed by law. Please consider a contribution today as we navigate these unprecedented and uncertain times.
We know that you too have been greatly affected by this crisis. Please take care of yourself and prioritize your health above all else. We remain optimistic that one day in the not-so-distant future, we will be bringing you joy, hope and laughter through Broadway, music and more.
Gratefully,  
Troy Siebels
President & CEO