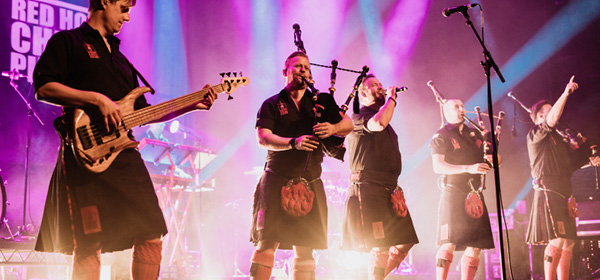 About the show:
Bagpipes with attitude.  Drums with a Scottish accent. A blazing rock band and show so hot, it carries its own health warning!

It's Bagpipes. It's Rock. It's Bagrock. AC/DC meets the poet Robert Burns. Where rock anthems sit comfortably alongside the great tunes from the glens and the mountains of Scotland.
Helpful Hints
1. Enter username and password or create account in login box located on left. If you have not logged into your online account before, please use temporary password "hanover." 
2. If you have a promo code, enter it into the promotional code box located on left.
3. Select desired performance, seat and price.
4. Click "add to order," located in bottom right corner.
5. Continue to check out.