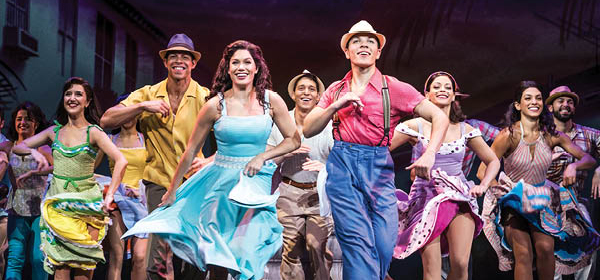 About the show:
"Packed with a seductive beat, tender heart and genuine joy" (Hollywood Reporter), "the very air in the room seems to vibrate in this undeniably crowd-pleasing musical" (The New York Times). From their humble beginnings in Cuba, Emilio and Gloria Estefan came to America and broke through all barriers to become a crossover sensation at the very top of the pop music world. But just when they thought they had it all, they almost lost everything. On Your Feet! takes you behind the music and inside the real story of this groundbreaking couple who, in the face of adversity, found a way to end up on their feet. 
Helpful Hints
1. Enter username and password or create account in login box located on left. If you have not logged into your online account before, please use temporary password "hanover." 
2. If you have a promo code, enter it into the promotional code box located on left.
3. Select desired performance, seat and price.
4. Click "add to order," located in bottom right corner.
5. Continue to check out.