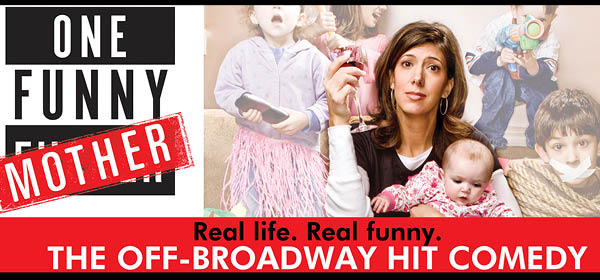 About the show:
Dena Blizzard, the viral video sensation and creator of the "Back to School Rant" (125 million views), "Chardonnay Go" (24 million views) and "Chardonnay Go, The Board Game for Wine Lovers, Moms, and Other Shameless People," has an Off-Broadway show!
Join this comedian, former Miss New Jersey and married mother of three on her hilarious journey through the trial and tribulations of motherhood and marriage. Dena wrestles with the eternal question, "Have I gone crazy since having these kids?" The answer is a hysterical, "laugh 'til your face hurts" comedy you won't want to miss.
Helpful Hints
1. Enter username and password or create account in login box located on left. If you have not logged into your online account before, please use temporary password "hanover." 
2. If you have a promo code, enter it into the promotional code box located on left.
3. Select desired performance, seat and price.
4. Click "add to order," located in bottom right corner.
5. Continue to check out.