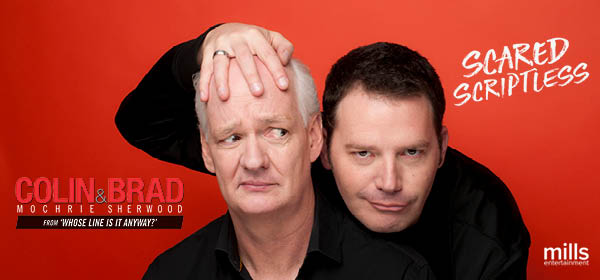 About the show:
​​​​​​​Armed with nothing but their sharp wit, comedians Colin Mochrie and Brad Sherwood take to the live stage to create hilarious and original scenes in their two-man show.
Helpful Hints
1. Enter username and password or create account in login box located on left. If you have not logged into your online account before, please use temporary password "hanover." 
2. If you have a promo code, enter it into the promotional code box located on left.
3. Select desired performance, seat and price.
4. Click "add to order," located in bottom right corner.
5. Continue to check out.