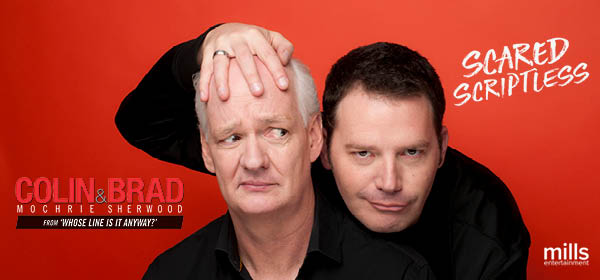 About the show:
Armed with nothing but their sharp wit, comedians Colin Mochrie and Brad Sherwood take to the live stage to create hilarious and original scenes in their two-man show.
Looking for the Login Box?
Click My Account in the top menu bar or click the Login button in the top right corner of this window to log in.