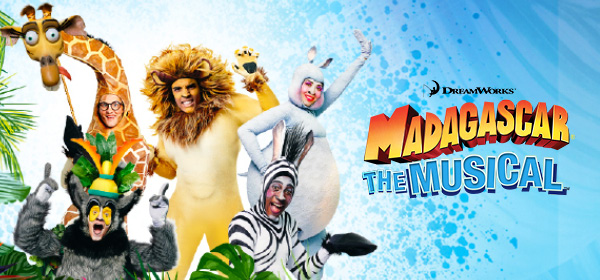 About the show:
This smash hit musical features all of your favorite crack-a-lackin' friends (Alex the Lion, Marty the Zebra, Melman the Giraffe, Gloria the hip hip Hippo and a colony of hilarious, clever penguins) as they escape from their home in New York's Central Park Zoo and find themselves on an unexpected journey to the madcap world of King Julien's Madagascar.
Looking for the Login Box?
Click My Account in the top menu bar or click the Login button in the top right corner of this window to log in.