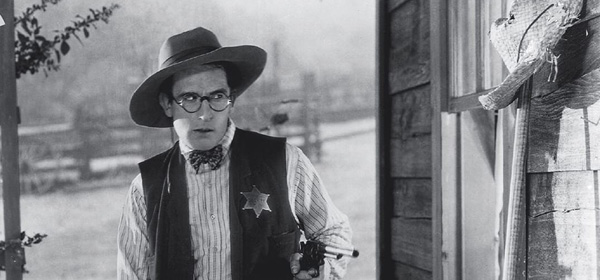 About the show:
The Kid Brother is a 1927 American comedy classic silent film starring Harold Lloyd. It was successful and popular upon release and today is considered by critics and fans to be one of Lloyd's best films, integrating elements of comedy, romance, drama and character development. Its storyline is an homage to a 1921 film called "Tol'able David," although it is essentially a re-make of a little-known 1924 Hal Roach feature, "The White Sheep," starring Glenn Tryon.
Please note, for the comfort and safety of all of our patrons, staff, volunteers and performers/artists, we respectfully require proof of COVID-19 vaccination or a negative result for a COVID-19 test taken within 72 hours of your visit to the theatre. Children under 12 are exempt, provided they are accompanied by an adult who is fully vaccinated. Information will be checked against a valid photo ID prior to entry and the wearing of CDC-approved masks is required while inside the theatre.
Complete details can be found here:
https://thehanovertheatre.org/safetyprotocols
Helpful Hints
1. Enter username and password or create account in login box located on left. If you have not logged into your online account before, please use temporary password "hanover." 
2. If you have a promo code, enter it into the promotional code box located on left.
3. Select desired performance, seat and price.
4. Click "add to order," located in bottom right corner.
5. Continue to check out.