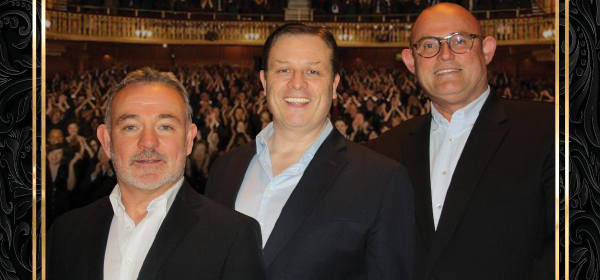 About the show:
The Irish Tenors have been touring together since 1998, with sold-out shows at Radio City Music Hall, Sydney Opera House, Carnegie Hall, The Hollywood Bowl, and major concert halls throughout the world. Their faces and voices are familiar to PBS audiences through several specials, including the "Ellis Island" recordings that sold a million CDs and DVDs. 'We Three Kings' is their best selling Christmas Album and includes all of superb Christmas gems that feature year after year in their legendary Christmas Tour, attending which has become a firm tradition for so many families who love their music and the special sparkle that marks their holiday programme. The Irish Tenors powerful vocal line-up of Anthony Kearns, Ronan Tynan and Declan Kelly are unquestionably the leading brand of this genre. All classically trained singers, each having performed in leading concert halls across the world, together they combine to produce a sound and concert experience, which touches hearts and stirs the emotions. Happy songs of celebration and humour, mixed with touching melodies and songs that warm the heart.
Be sure to get seated early to enjoy a pre-show concert featuring the Mighty Wurlitzer Organ, the largest and most versatile theatre pipe organ in New England, led by resident organist and organ enthusiast Dr. Jonathan Kleefield.
Looking for the Login Box?
Click My Account in the top menu bar or click the Login button in the top right corner of this window to log in.