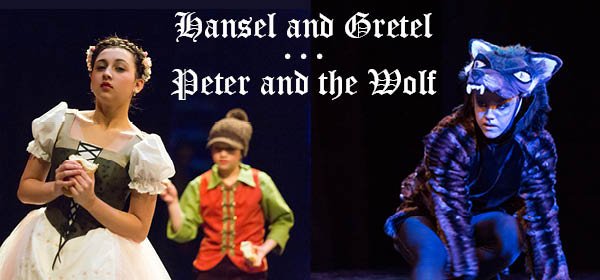 About the show:
The Stories of Hansel & Gretel and Peter & the Wolf
Free Family Concert
A Collaboration with Worcester Chamber Music Society and The Hanover Theatre Conservatory

Our Annual Family Concert has become a beloved Worcester tradition. This year we bring the music to life through dance. The Hanover Theatre Conservatory Youth Ballet Company joins Worcester Chamber Music Society musicians on stage for the stories of Hansel & Gretel and Peter & the Wolf. Music and dance are woven together for an enhanced arts experience for the entire family.

 
Helpful Hints
1. Enter username and password or create account in login box located on left. If you have not logged into your online account before, please use temporary password "hanover." 
2. If you have a promo code, enter it into the promotional code box located on left.
3. Select desired performance, seat and price.
4. Click "add to order," located in bottom right corner.
5. Continue to check out.