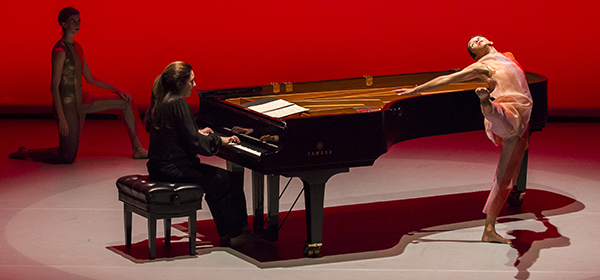 About the show:
Premiered regionally in 2017 at the Institute of Contemporary Art (ICA) in Boston as New Work for Goldberg Variations, this unique performance invites listeners to experience Bach's original magnum opus with fresh eyes and ears. The 11 member Pam Tanowitz Dance Company interacts with, surrounds and is continually stimulated by Bach's "Goldberg Variations," played live by Dinnerstein at the piano.

Helpful Hints
1. Enter username and password or create account in login box located on left. If you have not logged into your online account before, please use temporary password "hanover." 
2. If you have a promo code, enter it into the promotional code box located on left.
3. Select desired performance, seat and price.
4. Click "add to order," located in bottom right corner.
5. Continue to check out.