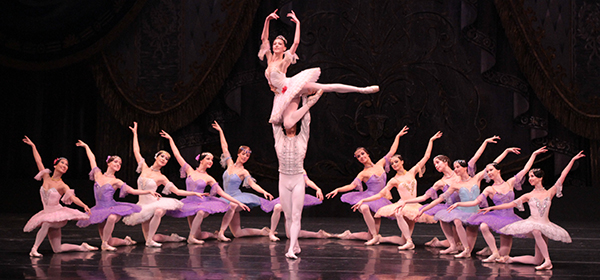 About the Show:
Adolphe Adam's masterpiece returns to The Hanover Theatre in a new production by the Russian National Ballet. A romantic tale complete with intrigue, heartbreak, ghosts, and revenge, Giselle has been a repertoire staple across the globe since its premiere in 1841.
Giselle was first seen in Moscow in 1843, just two years after its creation in Paris, and a year after it was staged in St. Petersburg. When Giselle was forgotten everywhere else in Europe (it was dropped from the Paris Opera repertory in 1868) Russian dancers and ballet-masters preserved and honored it. The Moscow Festival Ballet's production maintains the Russian tradition of scrupulous production and loving concern for this gem of the Romantic ballet.
Helpful Hints
1. Enter username and password or create account in login box located on left. If you have not logged into your online account before, please use temporary password "hanover." 
2. If you have a promo code, enter it into the promotional code box located on left.
3. Select desired performance, seat and price.
4. Click "add to order," located in bottom right corner.
5. Continue to check out.