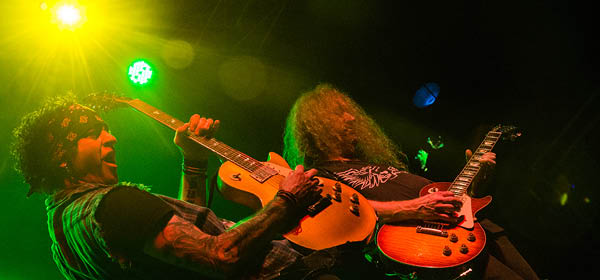 About the show:
Based out of Philadelphia and formed by six veteran musicians, Get The Led Out brings Led Zeppelin's music to life with multi-instrumentalist flare. Taking it all the way to the top, the band doesn't stop with a simple "cover." They re-create Led Zeppelin down to the studio quality recordings, matching record to live show. They focus their sound on the earlier Led Zeppelin and include a special "acoustic set," with favorites such as "Tangerine" and the "Battle of Evermore" to be performed with their original instrumentation. 
Please note, for the comfort and safety of all of our patrons, staff, volunteers and performers/artists, we respectfully require proof of COVID-19 vaccination or a negative result for a COVID-19 test taken within 72 hours of your visit to the theatre. Children under 12 are exempt, provided they are accompanied by an adult who is fully vaccinated. Information will be checked against a valid photo ID prior to entry and the wearing of CDC-approved masks is required while inside the theatre.
Complete details can be found here:
https://thehanovertheatre.org/safetyprotocols
Helpful Hints
1. Enter username and password or create account in login box located on left. If you have not logged into your online account before, please use temporary password "hanover." 
2. If you have a promo code, enter it into the promotional code box located on left.
3. Select desired performance, seat and price.
4. Click "add to order," located in bottom right corner.
5. Continue to check out.