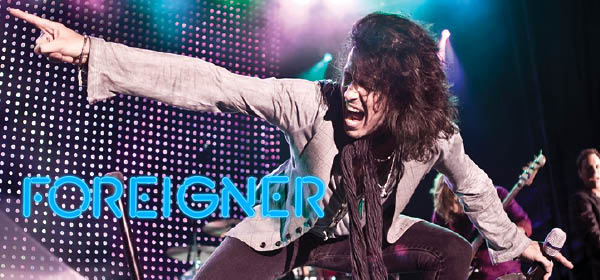 About the show:
Iconic rock band, Foreigner, has ten multi-platinum albums, 16 top thirty hits and worldwide album sales exceeding 75 million. Their hit songs such as "I Want To Know What Love Is," "Cold As Ice," "Hot Blooded," and "Juke Box Hero" continue to top the charts 40 years into the game. The band recently released a celebratory 40th anniversary album, "40 Forty Hits From Forty Years," that features 40 Foreigner tracks from throughout the years. This album is a comprehensive compilation of original hits and several tracks from the current lineup, including "Can't Slow Down," "Too Late" and the top 20 AC hit "When It Comes To Love." The album also features two new songs, "The Flame Still Burns" and "Give My Life For Love."

Helpful Hints
1. Enter username and password or create account in login box located on left. If you have not logged into your online account before, please use temporary password "hanover." 
2. If you have a promo code, enter it into the promotional code box located on left.
3. Select desired performance, seat and price.
4. Click "add to order," located in bottom right corner.
5. Continue to check out.