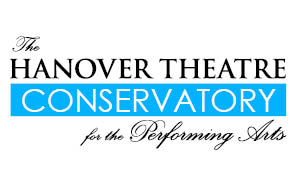 Fashion for Theatre: An Introduction to Sewing (Ages 7-10, Ages 8-16)
Perfect for designers who want to learn to sew, but have little to no sewing experience. Students will be introduced to machine sewing (including use and safety), hand sewing, how to read and use a pattern, as well as a bit of the history and the importance of sewing as a theatre art. Students will also be exposed to fashion illustration as it relates to costume design and how to use different mediums as they create their own design. Students will develop their skills and bring home a machine-sewn project and a small hand-sewn project based on sketches (black and white, color and framed to go home) inspired by a historical image from the theatre. 
Schedule: One 90 min. class/week 
Instructor: Darcy Schwartz
Times: Saturdays 10 AM – 11:30 AM (Ages 7-10) OR Saturdays 1 PM – 2:30 PM (Ages 8-16)
Dates: September 8 – November 10 (10 Weeks)
Tuition: $375
Instructions for Registration
***Please use separate transactions for each individual student. When signing up one student for multiple classes, the same transaction can be used.***
1. Enter username and password or create account in Log in box located on left. (Previous customers who have not logged in since August 2013, use temporary password: hanover). You will be prompted to change it immediately.
2. Select desired class then select a seat in that class.
3. Click add to order located in bottom right corner.
4. Complete the registration questions for the student you are enrolling under "additional information."
5. Continue to checkout.