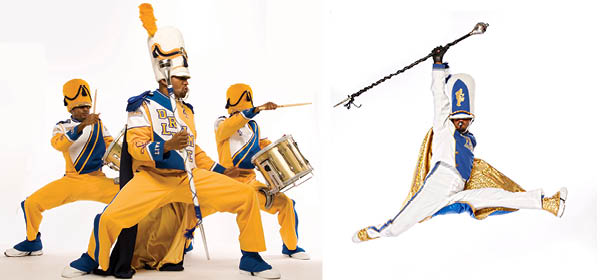 About the show:
DRUMline Live!, the show-stopping attraction created by the musical team behind 20th Century Fox's hit movies, "Drumline" and "Drumline: A New Beat," has paraded onto some of the biggest theatre stages in America, Japan and Korea. After performing over 300 shows since 2009, it's time for a brand new show, with new music and choreography. 
The Legendary Historically Black College and University (HBCU) band experience comes alive with this world-class cast of percussionists, musicians and dancers. Be prepared to laugh, sing, dance and cry, because DRUMline Live! is a high-octane musical roller coaster ride that will hit every emotion in your body.

Helpful Hints
1. Enter username and password or create account in login box located on left. If you have not logged into your online account before, please use temporary password "hanover." 
2. If you have a promo code, enter it into the promotional code box located on left.
3. Select desired performance, seat and price.
4. Click "add to order," located in bottom right corner.
5. Continue to check out.