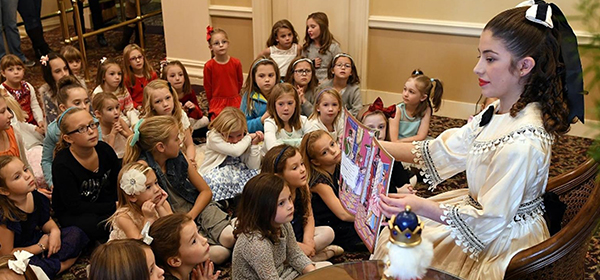 All sittings are sold out! We hope to see you next year.
About the event: 

Clara invites you for a special meet-and-greet tea party at The Hanover Theatre's, McDonough Room. At this exclusive event, Clara will read the story of The Nutcracker ballet and whisk your child off to a magical hour of dancing, eating cookies and sipping tea. Take  personal photos with this iconic ballerina, and enter for a chance to receive a signed autograph picture and dance away with Clara's famous pointe shoes! 
Helpful Hints
1. Enter username and password or create account in login box located on left. If you have not logged into your online account before, please use temporary password "hanover." 
2. If you have a promo code, enter it into the promotional code box located on left.
3. Select desired performance, seat and price.
4. Click "add to order," located in bottom right corner.
5. Continue to check out.