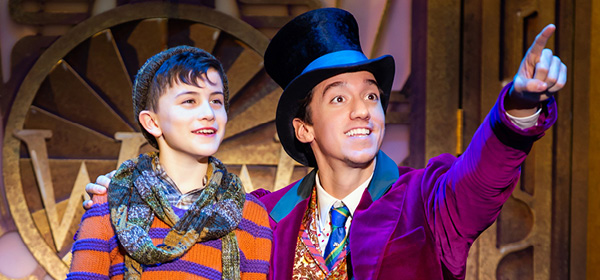 Treat the whole family to an everlasting showstopper.
Arrive by 6:10pm on Tuesday, March 3 for a pre-show Q&A with select members of the cast, FREE to all ticket holders.
Plus, enjoy free samples of the award-winning Snozzberry pie from 
Table Talk Pies
.
Experience the wonders of Wonka like never before.
Join us for even more family friendly activities.
Saturday, February 29
 from 11 AM - 12 PM, visit the
Worcester Public Library
for a community read-in of the original "Charlie and the Chocolate Factory" book.
Helpful Hints
1. Enter username and password or create account in login box located on left. If you have not logged into your online account before, please use temporary password "hanover." 
2. If you have a promo code, enter it into the promotional code box located on left.
3. Select desired performance, seat and price.
4. Click "add to order," located in bottom right corner.
5. Continue to check out.