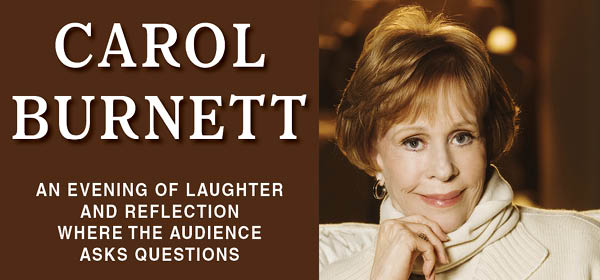 About the show:
Experience the humor and brilliance that makes award-winning actress and author Carol Burnett beloved by fans on and off screen. During An Evening of Laughter and Reflection, Burnett will take questions from the audience and show video clips from her shows in a format that harkens back to the legendary openings of "The Carol Burnett Show," where her studio audience had an unfiltered opportunity to engage Carol with questions and receive spontaneous answers.

Helpful Hints
1. Enter username and password or create account in login box located on left. If you have not logged into your online account before, please use temporary password "hanover." 
2. If you have a promo code, enter it into the promotional code box located on left.
3. Select desired performance, seat and price.
4. Click "add to order," located in bottom right corner.
5. Continue to check out.