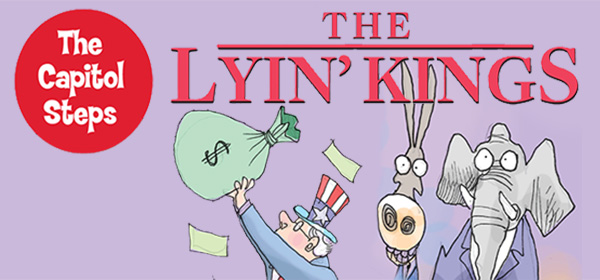 About the show:
The Capitol Steps return with their updated show, "The Lyin' Kings." Don't miss songs about the Democratic primary candidates ("76 Unknowns") and the newest late-night thoughts from President Trump ("Tweet It"). Whether you're a Democrat or Republican (or somewhere in-between), if you've ever wanted to see Donald Trump sing a rock song, Bernie Sanders sing a show tune or Vladimir Putin dance shirtless… this is the show for you!
Helpful Hints
1. Enter username and password or create account in login box located on left. If you have not logged into your online account before, please use temporary password "hanover." 
2. If you have a promo code, enter it into the promotional code box located on left.
3. Select desired performance, seat and price.
4. Click "add to order," located in bottom right corner.
5. Continue to check out.