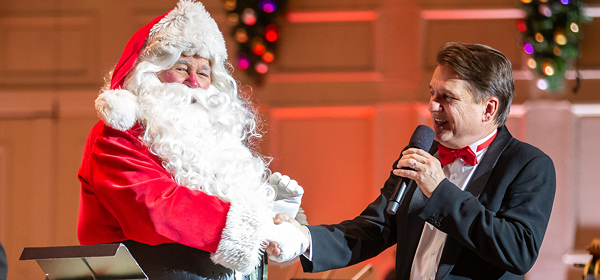 About the show:
Join the Boston Pops and conductor Keith Lockhart for their sparkling and beloved Holiday Pops concert. Capturing the magic of the Christmas season and the winter charms of New England, the Boston Pops will perform holiday classics and new arrangements of seasonal favorites. They are joined by the Metropolitan Chorale, known as one of Metro Boston's premier choral ensembles. Santa Claus himself will make a guest appearance during the concert's finale.
Looking for the Login Box?
Click My Account in the top menu bar or click the Login button in the top right corner of this window to log in.