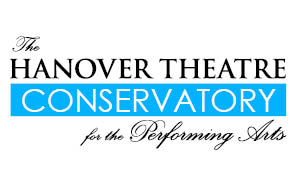 Adult Improv (Ages 18+)
Explore laugh-filled exercises and skill-driven games in a mature setting. Structured, simple play guides each improviser to experience individual success, discover the joy of ensemble support and build the foundation for successful improvisation. Discover key concepts such as "yes, and," collaboration, commitment, communication, relationship building and truth in comedy.
Schedule: One 60 min. class/week
Instructor: Sharon Hart
Times: Thursdays 7 PM – 8 PM
Dates: September 13 – December 20 (15 Weeks)
Tuition: $375
Instructions for Registration
***Please use separate transactions for each individual student. When signing up one student for multiple classes, the same transaction can be used.***
1. Enter username and password or create account in Log in box located on left. (Previous customers who have not logged in since August 2013, use temporary password: hanover). You will be prompted to change it immediately.
2. Select desired class then select a seat in that class.
3. Click add to order located in bottom right corner.
4. Complete the registration questions for the student you are enrolling under "additional information."
5. Continue to checkout.