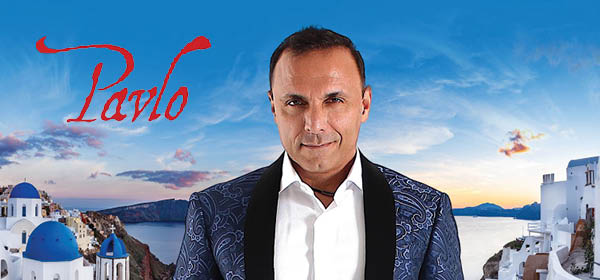 About the show:
For one night only, the world renowned PAVLO is performing live in concert at The Hanover Theatre for a fundraiser to benefit Alzheimer's research treatment. Join Pavlo, his talented guests and his band who will take you on an unforgettable Mediterranean escape. Enjoy their signature sounds blending the styles of Greek, Spanish and Latin music for all ages to enjoy. OPA!
Helpful Hints
1. Enter username and password or create account in login box located on left. If you have not logged into your online account before, please use temporary password "hanover." 
2. If you have a promo code, enter it into the promotional code box located on left.
3. Select desired performance, seat and price.
4. Click "add to order," located in bottom right corner.
5. Continue to check out.