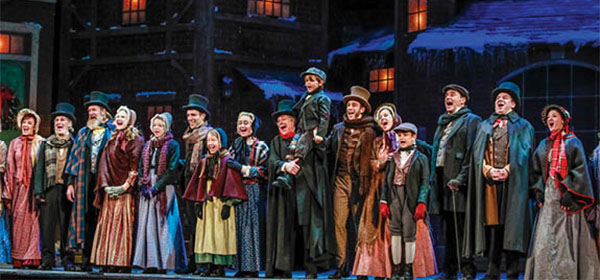 About the show:
You know the story and you love the message of redemption, but you'll never see another Christmas Carol like this! Celebrate the holiday season with New England's largest production of Charles Dickens' A Christmas Carol, adapted by The Hanover Theatre's president and CEO Troy Siebels and featuring the Mighty Wurlitzer Organ, New England's largest theatre pipe organ. New and returning cast members tell the tale of curmudgeonly miser Ebenezer Scrooge, who is visited by the ghosts of Christmases Past, Present and Future. This brilliant musical, set with timeless music, colorful costumes and spectacular lighting and scenery, follows Scrooge as he discovers the true spirit of the holiday season.
Helpful Hints
1. Enter username and password or create account in login box located on left. If you have not logged into your online account before, please use temporary password "hanover." 
2. If you have a promo code, enter it into the promotional code box located on left.
3. Select desired performance, seat and price.
4. Click "add to order," located in bottom right corner.
5. Continue to check out.