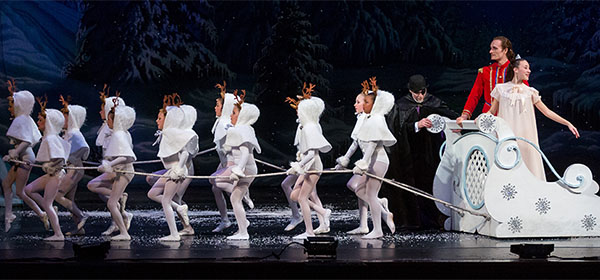 About the show:
Start your holiday celebrations with our Thanksgiving weekend production of Tchaikovsky's The Nutcracker, complete with a live orchestra. The Nutcracker is a two-act ballet by Pyotr Ilyich Tchaikovsky based on the stories of E.T.A. Hoffmann and Alexandre Dumas and first performed in Russia in December 1892. The story revolves around Clara, a young girl who receives a nutcracker doll as a Christmas gift and then enters a magical world where the nutcracker and other characters come to life.   


Helpful Hints
1. Enter username and password or create account in login box located on left. If you have not logged into your online account before, please use temporary password "hanover." 
2. If you have a promo code, enter it into the promotional code box located on left.
3. Select desired performance, seat and price.
4. Click "add to order," located in bottom right corner.
5. Continue to check out.